THE MOVIE PAL
TRIBUTE TO
HENRY FONDA
MAY 16, 1905 - AUGUST 12, 1982
In 2005 the U.S. Post Office honored
Henry Fonda's artistry with this stamp.

A GREAT ACTOR!
Henry Fonda is my one of my favorite actors.
Few can blend both tenderness and masculinity at once the way Fonda did.
In the above two photos - Henry Fonda gives one of the most
powerful performances in film

as Tom Joad in The Grapes of Wrath.

He is brooding and quiet yet filled with anger and a longing to make wrongs right.

If folks doubt Fonda's greatness as an actor tell them to see this movie.
Another monumental performance showing the depth of his talent
- as Lt. Col. Owen Thursday in John Ford's Fort Apache
One thing better than one photo of Fonda
is a collage of Fonda by an anonymous source
Fonda in a scene from The Wrong Man,
directed by Alfred Hitchcock,
who is in a cameo in the background.
Nobody can resist Henry Fonda.
An enduring film legend.
The very essence of breathtaking beauty.
In the two photos above, Fonda justly accepts the Lifetime Achievement Award from

the American Film Institute in 1978.
Henry is flanked by his daughter Jane Fonda and son Peter Fonda.
Fonda had a combination of handsome, rugged good looks with a sensitive soul.
This is a scene from his production of Twelve Angry Men.
He plays a juror instrumental in a man's search for justice.
Fonda is determined to seek justice for a man accused of murder.
Always the artist, Fonda devoted much of his time to painting.

This photo of Fonda is from Life.
Receiving the Best Actor Oscar from daughter Jane - for On Golden Pond
With Henry Fonda is his wife Shirlee.
A closeup from On Golden Pond.
From John Ford's Young Mr. Lincoln.
The cover of Life, Fonda as Mr. Roberts.
The Lady Eve paired Barbara Stanwyck and Fonda.
Fonda and Janet Gaynor in The Farmer Takes a Wife.

This is Fonda's first film. Made in 1935.
The film of the classic Thornton Wilder play, Our Town.
Still from an unidentified movie.
A scene from Fail Safe with Larry Hagman as his Russian interpreter.

Fonda plays the President of the USA who must prevent accidental nuclear war.
Fonda departing on the ship City of Los Angeles in 1939.
No leading man today can match Fonda's handsome face.
Always a commanding presence.
An immortal talent.
An actor for the ages.
This is the Henry Fonda Theatre in Hollywood, California
Below are two interior shots, one of the stage and then from the stage.

The Henry Fonda Theatre pays tribute to Fonda's legacy.
It was so named in hopes of bringing legitimacy
to stage work in Hollywood.

This beautiful rose is called the Henry Fonda Rose.
Fonda loved roses.
It is a Yellow Hybrid Tea
with a plant patent applied for - for official name status.
It is a large bloom, tall bush with light fragrance.
Fonda's hand and foot prints outside Grauman's Theater (now Mann Theater).
The saying "To Sid, a great guy" refers to Sid Grauman, then owner of the theater.
The print is dated July 24, 1942.
INTERMISSION
Buying Abraham Lincoln buttons and magnets
keeps the Henry Fonda Tribute site running.

Click on the savior of the nation.
The Great Emancipator.
The epic President!
Henry Fonda was born in this home in Grand Island, Nebraska. In 1966 Fonda had the house restored and relocated to the Stuhr Museum. The green, one-story frame home includes a parlor, dining room, bedroom, bathroom, and kitchen. The house is furnished as it might have been when the Fonda family lived there.
HENRY FONDA MOVIE POSTERS
Grapes of Wrath: One of The Movie Pal's favorite movies of all time.
The Lady Eve: Directed by Preston Sturges, also starring Barbara Stanwyck.
The Wrong Man: Directed by Alfred Hitchcock, also starring Vera Miles.
My Darling Clementine: Directed by John Ford.
A BRIEF LOOK AT HENRY FONDA'S LIFE
The Movie Pal's favorite actor, Henry Fonda
was born in Grand Island, Nebraska, on May 16, 1905.

We move past his childhood and teen years to show him graduating from Omaha Central High School.
He enrolled at the University of Minnesota to major in journalism but flunked out.
He cited having to hold down two jobs to pay for college as reason for not finishing school.
Legend has it that Fonda got into acting because he had nothing else to do.
Of all people, Marlon Brando's mother, Dorothy, asked Fonda to help her with a theater project.
Fonda arrived at the Community Playhouse in Omaha in 1925 and began his career as an actor.
To his surprise he played the lead role in Philip Barry's play, You and I.
In 1926 he had the lead in Merton of the Movies.
Eight years later he had major role on Broadway in New Faces.
In 1935, Fonda moved to Hollywood and eventual legendary status as a great actor.
Memorable performances include:
Tom Joad in Grapes of Wrath (1940), directed by John Ford

Abraham Linocoln in Young, Mr. Lincoln, another Ford film

A moral cowboy in The Ox-Bow Incident

Wyatt Earp in My Darling Clementine

a tough and gritty military leader, Thursday, in Fort Apache

a beleaguered Navy officer in Mister Roberts

President of the USA in Fail Safe

an aging retiree in On Golden Pond
It was a travesty of cinema justice when Henry Fonda did not win the Oscar
for Best Actor for his performance in Grapes of Wrath for 1940.
The Oscar that year went to his best friend Jimmy Stewart for Philadelphia Story.
Many believe Stewart won the Oscar that year because he did not win the year before
for his performance in the classic Mr. Smith Goes to Washington. Jimmy Stewart's winning
the following year seemed to many to be a consolation prize for the initial snub.
Henry Fonda would eventually win the Oscar for Best Actor for On Golden Pond for 1981.

Henry Fonda served his country during WWII by serving in the Pacific
from 1942 to 1945, rising to lieutenant and earning a Bronze Star and
a Presidential Citation for his bravery.
Henry Fonda died of heart failure on August 12, 1982.
The Movie Pal
(www.themoviepal.com)
The Movie Pal - main site. The movie site for all your Hollywood needs.

Prayers and Hugs
(ajb1776.tripod.com/prayers.html)
My personal site on prayer and faith. Please visit. It's good for the soul.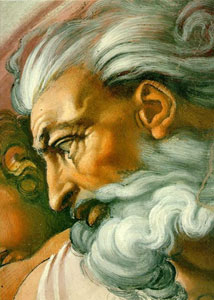 American Freedom 1776
(www.americanfreedom1776.tripod.com)
My personal site on the American Revolution. Please visit. It's good for all students.

Abraham Lincoln
Epic President


Buy magnets and buttons with Abraham Lincoln.
Perfect for history buffs.
Buying Lincoln souvenirs finances The Movie Pal.
THANK YOU!
Alexander Bernal


I am Alexander Bernal, The Movie Pal.
Please visit my personal website.
THANK YOU!
bernal1776@gmail.com.